Jan/26 - 15:00
2514
When the GM's Away, ASBO's at Play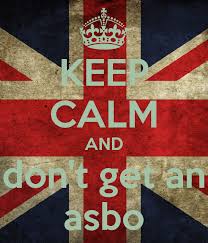 Title:
When the GM's Away, ASBO's at Play
Meeting Time:
2019/01/26 15:00
Location:
Magongnaru Station Exit 4 on Line No. 9 & Airport Line
Upcoming Events:
HONG KONG RUGBY SEVENS SEOUL HASH INVASION APRIL 5TH-7TH
IMMINENT IN TEN WEEKS! BOOK NOW IF NOT ALREADY!
BIKE RIDE TO CHUNCHEON IN MAY SOMETIME
Dearest Juvenile Delinquents,
What an amusingly escalating Hash we had last week in the Lair of the LeperCon: Squishy so drunk he sounded like he'd had a stroke, Snake's mysterious black eye following a one night stand, Leper's trail reportedly being 11km when it was in fact 5km and Scalded Squirrel dressing like a burglar as the evening temperature dropped. Not to mention the many revealing photos of post-surgery scars and au naturale selfies. I mean, what a Saturday to be alive!
Can such a Hash of banter-filled magnitude be repeated this Saturday? Well, with Grand Master, Joo Dog in Trumpland, Honorary Secretary, Longfellow tied down (at work, nothing sexy mind) and Blank Space NOT attending any children's parties this week, we could be in for a hell of an exceptional Hash. After all, retired British criminal, ASBO is more than primed to pull out the big guns and hare a trail that will drag you through western Seoul. In particular, he has his eyes set on haring through a botanical garden. So, if it is ungodly cold, why not warm up there before sprinting back to complain about how cold the trail was.
Anyway, if you want to have a good time, then look no further than Seoul Hash House Harriers in Magongnaru!
ON ON!
Longfellow Hon. Sec
WHAT: Seoul Hash House Harriers Run No. 2514 "When the GM's Away, ASBO's at Play"
WHEN: Saturday January 26th 2019 at 3 p.m. or 1500
WHERE: Magongnaru Station Exit 4 on Line No. 9 & Airport Line
HARE: ASBO
HASH CASH: 10000 Won
ON AFTER: TBC
D'ERECTIONS:
From Itaewon Station on Line 6, board a train whose terminus is Bulgwang Station. Alight twelve stations later at Digital Media City Station and transfer to the Airport Line. Make sure you're on a train in the direction of Incheon Airport and get off a stop later at Magongnaru Station. At Exit 4, follow SH3 and chalk arrows to the onsite.
RECEDING HARE LINE FEBRUARY MARCH
FEB 2ND BAGGO SHIT/ JICHUK
FEB 9TH SQUISHY/ SUNAE
FEB 16TH BLANK SPACE
FEB 23RD HARE NEEDED
MAR 2ND CHOOPA CABROAN
MAR 9TH HARE NEEDED
MAR 16TH LONGFELLOW/ YANGJAE CIT. FOREST
MAR 23RD HARE NEEDED