Sep/30 - 16:00
2759
Shillae's Chuseok Gift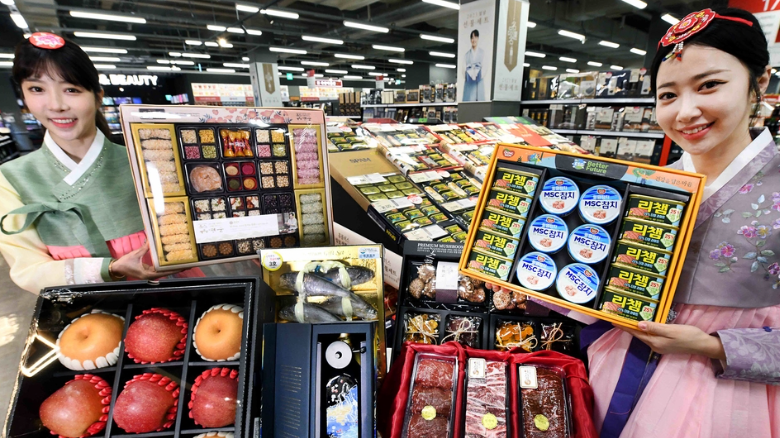 Title:
Shillae's Chuseok Gift
Meeting Time:
2023/09/30 16:00 (Sunset: 05:13)
Location:
Yangpyeong Station, Exit 1
Apres Trail:
Local Hof, or CU
Half minds dust off the hanboks, purchase an overprice gift set, and prepare for the journey to the hometown. If you haven't guessed by now, Chuseok is here once again! This year Seoul Hash will also be taking a little Chuseok trip to the humble city due East of Seoul known as Yangpyeong. Shillae has requested well in advance to secure the hare spot for this upcoming weekend so I can assure you it will be a great trail and well worth the quick trip outside of Seoul.
What to expect for this week's trail you might ask? A trail with the promise of great view, cold brew, great fall weather, and possibly some shiggy.
By subway:
From Seoul and environs: Find the Gyoungui-Jungang line and get on a train heading to Yongmun or Jipyoung. If you board a train for Deokso, get off at Donong station and wait for the next Yongmun or Jipyoung train.
Line 1: change at Yongsan station
Line 2: change at Hongdae Ipku [Hongik Univ.] or Wangshimni
Line 3: change at Oksu
Line 4: change at Ichon
Line 5: change at Gongdeok or Wangshimni
Line 6: change at Gongdeok or Hyochang Park
Line 7: change at Sangbong (be careful to follow the signs to the Gyoungui-Jungang line and not the GyeongChun line to Chunchon)
Suin-Bundang line: change at Wangshimni
IMPORTANT: Only two trains per hour to Yongmun or Jipyoung. Time your departure accordingly.
[Other: There are occasional KTX trains from Seoul station and Saemaul trains from Chongryangni]
By chariot: Be advised that parking close to the On On is almost nonexistant and the nearby paid parking areas usually full. On On is at 37.492100, 127.489870
On On site from Yangpyeong station: Exit the ticket gate and turn left. Exit the main entrance to the station (exit 1), walk straight across the street and walk 100 meters on the right side of the gently downsloping street. At the CU/small bridge descend the stairway.to the right.
Hare's phone 010-2294-2723
RECEDING HARELINE:
Oct 7th: Hymen (maybe?)
Oct 14th: Nth RUN! (Squishy, Bloodfish)
Oct 21st: Cheeri Ho!
Oct 28th: Hare Needed
-----------------------------------------
SH3 Committee 2023-2024:
GM - Cheeri Ho!
JM - Squishy
Hon Sec - Bloodfish
Hash Cash - Prof D'Erections
Ambassador - Nut-N-Bone
OB - (EM)