Jan/25 - 15:00
2565
What About Bob?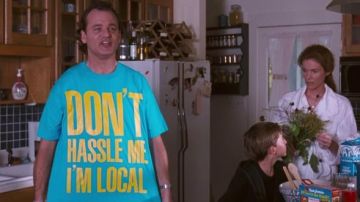 Meeting Time:
2020/01/25 15:00
Location:
Nambu Bus Terminal Station Exit 4
Apres Trail:
Hash Bar Shenanigan's
Dear Gentlemen and Half-Minds In Orange,
After a successful Family Run which, it was commented, resembled more of an open run, we look to the future with a return to normalcy and tradition. Fear not wise EMs, that means there will be no women at upcoming trails, as far as we can see.
However, while looking forward into the future, I took a glance in the rear view and realized we haven't seen our faithful brother Mockery, nerd name Bob, all year. Nor, indeed, for a lot of last year as well, after making an appearance at the wedding of HHIT. Therefore I'm dedicating this trail to him, and will guide all conversation to wild speculation of what has happened to him. Was he entranced by a succubus? Abducted by aliens for butt research? All possibilities will be reviewed. In a perfect world, Mockery himself will join us to regale us with stories aplenty of his adventures and misdeeds. 
On On!
Squishy, Hon Sec
WHEN: Saturday, January 25th at 1500 / 3pm
WHERE: Nambu Bus Terminal Exit 4 on the Orange Line 3
HARE: Squishy 010-2926-6324
HA$H CA$H: 10,000 won
ON-AFTER: Either Hash Bar Shenanigan's in Itaewon or the Bronx Pub nearby the station
D'ERECTIONS:
By Mole Transit:
From your perch in Itaewon, hop on line 6 toward Hangangjin. Stay on for three stops, and transfer at Yaksu to the Orange Line 3 heading toward Geumho. Eight short stops later (how many second basemen would that be?) alight and come up for air at Exit 4 of Nambu Bus Terminal. Check for chalk half-arrows and follow that to the on-on site. (PS, I'm going to be using the same on-on site that Choopa Cabroan and Kiwi Weewee used last year.)
By Motorized Civilian Transport:
Buy a bus ticket straight to Nambu Bus Terminal if possible from your distant location. If not, Express Bus Terminal is just two convenient stops away.
By Speeding Phallus from Way Down South:
Catch the SRT to Suseo, and upon arrival, hop on the Orange Line 3 towards Irwon. Coincidentally, Nambu is also 8 stops away from Suseo.
If ya get lost, ring the hare at 010-2926-6324. He's not going to pick up because his phone lives on silent mode, but he'll call you back as soon as he looks at his phone, which is about every ten minutes when I'm haring.
RECEDING HARELINE:
FEB 1: Blank Space
FEB 8: HARE NEEDED
FEB 15: HARE NEEDED
FEB 22: HARE NEEDED
FEB 29: Squishy & HHIT (Birthday Run)
SH3 Cummittee Meeting Feb. 22nd (Tentative)
HASH TRASH for SH3 Run #2564:
Check back later in the week, I'll post the link right here on the website.