Nov/24 - 15:00
2505
Up a Mountain; Down a Beer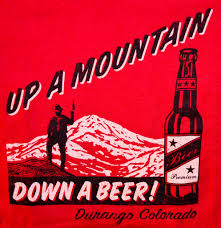 Title:
Up a Mountain; Down a Beer
Meeting Time:
2018/11/24 15:00 (Sunset: 03:13)
Hares:
He's Huge, I'm Tiny (HHIT)
Apres Trail:
Probably ARA HOFF
Gentlemen Mounters,
Our accident prone teetotaler, HHIT, promises a short, flat shiggy free trail that awaits at the end of the northern reaches of Beige Line 6. An amiable amble, a gentle jog, or a relaxing run through this quiet locale in Seoul should give you ample time for some quiet reflection. Be sure to pick up a coffee (or a beer, if you're normal) before returning to the on in, as this trail will be a lullaby for your legs.
On On!
Longfellow Hon. Sec
Board a big, long subway train at Itaewon Station on Beige Line No. 6 going in the direction of Bulgwang Station. Stay put for eighteen stations and alight at the eighteenth (Dokbawi obviously. Come up for air at Exit 1, follow "SH3" and arrows marked in chalk and park yourself amongst drunks in orange shirts.
RECEDING HARE LINE DECEMBER/ JANUARY
DEC 1ST SQUISHY
DEC 8TH LEPERCON
DEC 15TH HARE NEEDED
DEC 22ND HARE NEEDED
DEC 29TH HARE NEEDED
JAN 5TH BLANK SPACE & ULTRAMAN
JAN 12TH HARE NEEDED
JAN 19TH HARE NEEDED
SHHH EST. 1972