Jul/27 - 16:00
2540
The Seoul Hash Eviction Run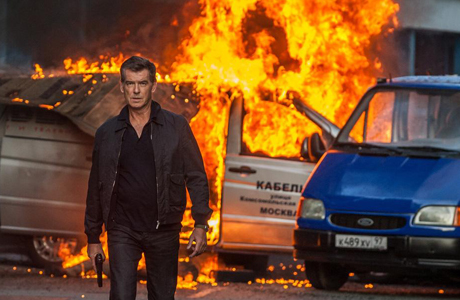 Title:
The Seoul Hash Eviction Run
Meeting Time:
2019/07/27 16:00
Location:
Guil Station Exit 1 (Dark Blue Line)
Hares:
Longfellow +82 10-9397-6199
Apres Trail:
Dawon Hoff Village
Brother Bastards,
Your Grand Master had high hopes of haring a run out the roof of his apartment building. This dream ended when the powers that be (his wife) declared noise pollution and flowerbeds on fire to be a bad mark on her reputation. Mustn't upset the neighbors, you see. Not to mention, the police.
But we of the Seoul Hash laugh in the face of danger and authority. What better way to rebel, then, than by simply relocating somewhere nice and safe and dull: under a bridge next to a stream. It may be an exhausted staple of this chapter but so are running and/or drink-running.
So prepare to piss about under Kohchok Bridge near the big skydome like the trolls we are, enjoying pints (well, not quite pints), pizza and plenty of laughs. And there should be a trail of some reasonable distance as well.
On On!
Longfellow Grand Master
What: The Seoul Hash Eviction Run
When: Saturday July 27th, at 1600/4 pm Air Force time
Where: Guil Station Exit 1 on the dark blue Line number 1
Hare: GM Longfellow
Hash Cash: 10,000 Won
On After: Dawon Hoff Village
D'ERECTIONS
FROM ITAEWON BY TRAIN
Peel your ass off that barstool and stagger into a Noksapyeong-bound train at Itaewon Station on Line No. 6. Ride it for four stops until you reach Gongdeok Station. Transfer there for Purple Line No. 5. Get on a Mapo-bound train and ride it for four stops. Get off at Singil Station and transfer for the last time to Dark Blue Line No. 1. Make sure you board an all stop train and not an express train. Get off four stops later at Guil Station. Exit the station at Exit 1 and follow half-arrows to 고척교 Kohchok Bridge. You'll find the pack underneath it.
FROM SEOUL STATION BY TRAIN
Get on an all stop Namyeong-bound train on Dark Blue Line No. 1. Make sure its last stop is Incheon Station, not Seodongtan or Sinchang. Stay put for nine stops. After you get off, follow the same directions as above.
FROM OSAN/ PYEONGTAEK STATIONS BY TRAIN
Get the express train heading into Seoul for many, many stops. Make sure it stops at Guro Station. Once you're there, get on a Guil-bound train and get off a station later at...Guil Station. Follow directions as above.
ANY PROBLEMS, THE HARE'S PHONE NUMBER IS LISTED NEXT TO HIS NAME ABOVE. IF YOU'RE VISITING FROM OVERSEAS, THE DIALLING CODE IS +82.
RECEDING HARELINE
AUGUST 3RD BLANK SPACE
AUGUST 10TH SQUISHY
AUGUST 17TH HARE NEEDED
AUGUST 24TH HARE NEEDED