Dec/09 - 15:00
2768
Spanish Republic Trail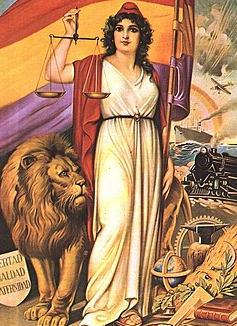 Title:
Spanish Republic Trail
Meeting Time:
2023/12/09 15:00
Location:
Samgakji Station, Light Blue Line, Exit 8
Hares:
Professor D'Erections
Apres Trail:
Local Hof, or CU
In memory of the Spanish Republic, established on 9 December 1931. It only lasted from December 1931 to the spring of 1939 before Francisco Franco won the civil war and destroyed it. Our esteemed Professor will lay out a trail that you will never forget, even if you try. You are all aware of his hare-brained schemes.
I've also been reminded by our outstanding JM to mention that this Saturday will also be the closest Saturday we will have this year to the anniversary of Pearl Harbor which falls on 7 Dec.
Skirtmeat is likely to be covered with coats and hats. Greenery tends to be brown in winter, but don't let that stop you. Come one and all for trail, beer, snacks, and tales to be told afterward. If it is really cold, we'll have a quick circle before we park our asses in a nice warm bar or restaurant nearby.
Samgakji Station can be found on Line 4 or Line 6. It's near Shinyongsan, Itaewon, Sookmyung Dae, and HyoChang Park. You guys can figure it out. We meet there quite frequently.
RECEDING HARELINE:
Dec 16th: Hare Needed
Dec 23rd: Cheeri Ho's Christmas (Family Run)
Dec 30th: Hare Needed
Jan 6th: Squishy (New Year Run)
-----------------------------------------
SH3 Committee 2023-2024:
GM - Cheeri Ho!
JM - Squishy
Hon Sec - Bloodfish
Hash Cash - Prof D'Erections
Hymen - Hooch
Ambassador - Nut-N-Bone
OB - (EM)