Jul/02 - 16:00
2693
Freedom Trail (Family Fundraiser for Ukraine)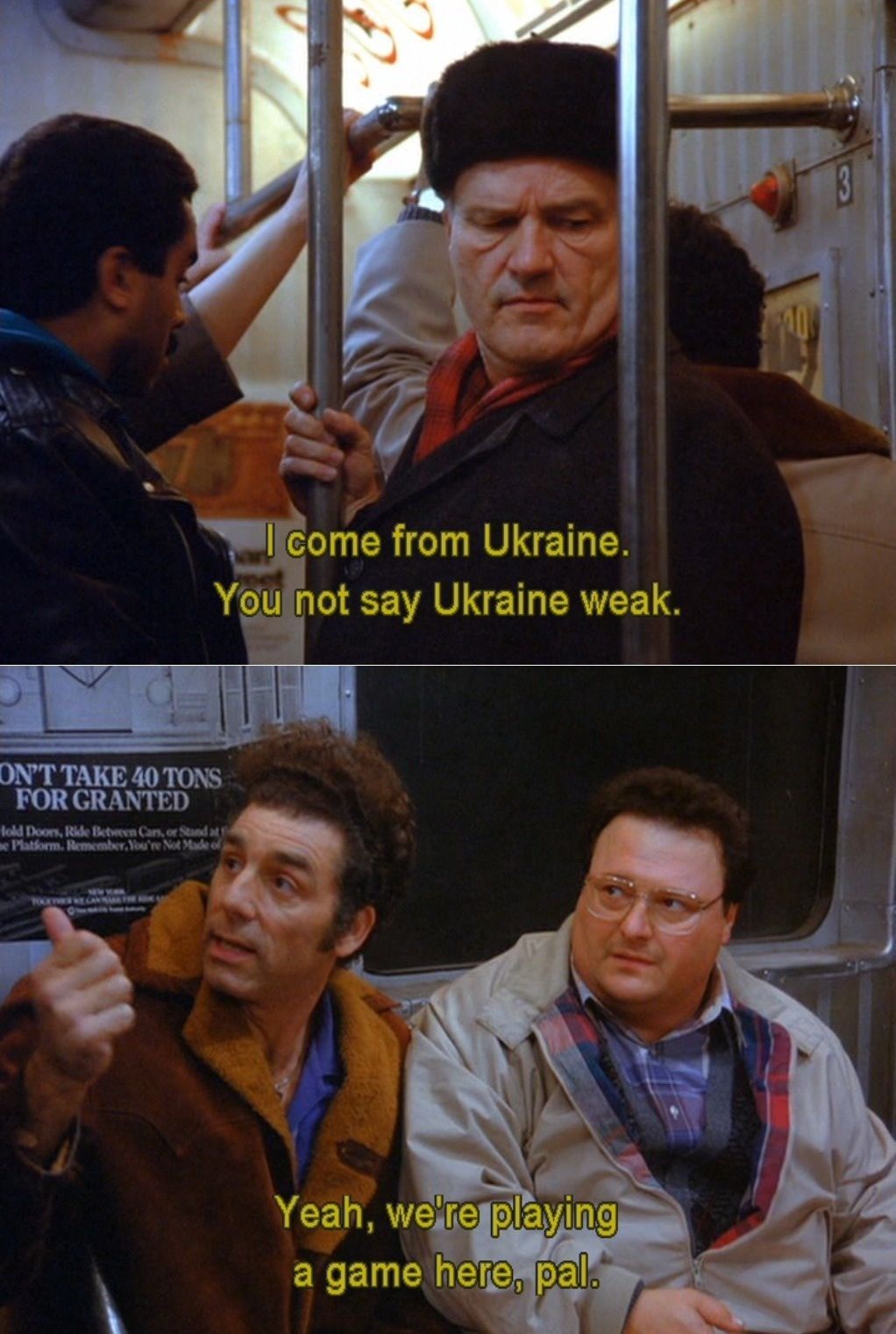 Title:
Freedom Trail (Family Fundraiser for Ukraine)
Meeting Time:
2022/07/02 16:00
Location:
Sungkyunkwon University Station Exit 2, Dark Blue Line 1 (15 min walk)
Hares:
Squishy 010-2926-6324, Bloodfish
Apres Trail:
Tiger in Songtan
Greetings Half-Minds and Wanks,
This is a tale of two negatives. For both of them, the "experts" said it wouldn't be serious, and that it would be completed very quickly, definitely not months or years. The first one, you might have guessed, is COVID. I hope that you and yours have stayed safe during the last few years.
The second one is Russia's War in Ukraine. Putin got a bit excited on his rewatch of Seinfeld Season 6 Episode 12 on Netflix, agreeing with Kramer that "it's the time to put the hurt on Ukraine" back in February. Well, Ukraine has been fighting back and not putting up with any of Russia's shit. Strong though they might be, they do need some assistance.
As such, Seoul Men's Hash is doing a fundraiser at our regular time this Saturday at 1600. Additionally, and it's been a minute since we've done this, this is going to be a family affair, bring along your significant udders. There will be a raffle with prizes, and we're working with someone who is active in providing on-the-ground support to both civilians and Ukrainian soldiers.
On On!
Squishy, GrandMaster
WHAT: Run #2692 Family Ukraine Fundraiser
WHEN: Saturday 7/2 1600
WHERE: Sungkyunkwon Station Line 1, Exit 2 (20 min walk)
HARE: Squishy (010-2926-6324)
HA$H CA$H: 10,000 won
D'ERECTIONS:
By Personal Chariot:
Navigate to this spot and then go up the small side road along that bridge to the on-site. Trust experience, if you put the on-site in to navigate to, you'll end up on the bridge above it.
http://naver.me/GuG3DBZn
By Metro:
Get yourself to Sungkyunkwon Station on Line 1 and find Exit 2. From Exit 2, about-face back into that CU where you're gonna pick up a few cold ones of choice (or whatever's available) for your walk. Return to the door, and follow flour and chalk hash marks till you start seeing orange. Shirts, I mean, in the distance.
RECEDING HARELINE:
JULY 9:
JULY 16:
JULY 23:
JULY 30: