Feb/16 - 15:00
2517
EM Blank Space & the Return (?) to The Isle of Death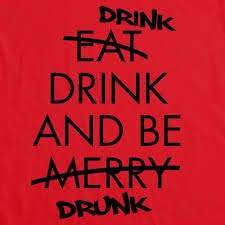 Title:
EM Blank Space & the Return (?) to The Isle of Death
Meeting Time:
2019/02/16 15:00
Location:
Sinyongsan Station Exit 5 on Ice Blue Line No. 4
Half Minds N' Half Drunks,
Mature gentleman, EM Blank Space, will hare a run from Shinyongsan Station this Saturday. Surely that means we're going to The Isle of Death? The hare did not choose to disclose whether we would be or not. There's only one way to find out and that's to attend his run on a (hopefully not) windy Saturday this Saturday.
What is certain about Saturday is there'll be a trail of some distance, beer of some flavor and distinction, sustenance of some variety and a whole lot of liver damage.
ON ON!
Longfellow Hon. Sec
WHAT: Seoul Hash House Harriers Run No. 2517 "EM Blank Space and the Return (?) to The Isle of Death?"
WHEN: Saturday February 16th 2019 at 3PM or 1500
WHERE: Sinyongsan Station Exit No. 5 on Ice Blue Line No. 4 (THIS STATION IS BUT A STONE'S THROW FROM YONGSAN STATION, JUST BEAR THAT IN MIND)
HARE: EM BLANK SPACE
HASH CASH: 10000 Won
ON AFTER: Probably ARA HOFF
D'ERECTIONS
Boogy on down to Itaewon Station. Get on a Line No. 6 train whose terminus is Bulgwang Station. Get off the train two stops later at Samgakji Station. Transfer to Line No. 4 and onto a southbound train. Get off a mere one stop later at Sinyongsan Station. Come up for air at Exit No. 5 and follow arrows and "SH3" in chalk to the onsite.
RECEDING HARE LINE FEBRUARY MARCH APRIL
FEB 23RD HE'S HUGE, I'M TINY (HHIT)
MAR 2ND CHOOPA CABROAN
MAR 9TH HARE NEEDED
MAR 16TH LONGFELLOW IN YANGJAE CIT. FOREST
MAR 23RD HARE NEEDED
MAR 30TH HARE NEEDED
APR 6TH HARE NEEDED
APR 13TH HARE NEEDED