Nov/17 - 15:00
2504
Mockery's Secret Garden Gadabouts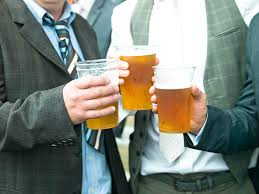 Title:
Mockery's Secret Garden Gadabouts
Meeting Time:
2018/11/17 15:00 (Sunset: 03:17)
Apres Trail:
The armchair bar mere meters from onsite
Gentlemen Inebriates,
With the Isle of Death mercifully sealed off for rebuilding or something, first-time Hare, Mockery has set his sights on Hyehwa instead.The onsite is a stone's throw from theaters, the well-preserved hillside walls and marketplaces. But, and let's be honest, there's nothing more satisfying than running through the crowning jewel of the Joseon Dynasty: Gyeongbok Palace and its mysterious gardens.
So don your hanbok, grab a someak and gather in Hyehwa this SHHHaturday. If you're like me, and you enjoy a few rounds of Stella mere meters from the onsite, join us afterwards at the armchair bar. And that literally is a stone's throw from the onsite! Not to mention that beforehand there'll be cooler beer, nosh and a ruddy good circle around discarded cans.
ON ON!
Longfellow Hon. Sec
Board a phallic subway train at Seoul Station on Ice Blue Line No. 4 and make sure it's on its way to Danggogae Station. Travel on it for six stations. At the sixth station (Hyehwa), get off and come up for air at Exit 3. Follow "SH3" and arrows marked in chalk to the onsite where manly men (and maybe some hobos) will be hanging out...
RECEDING HARE LINE NOVEMBER/ DECEMBER/ JANUARY
NOV 24TH HHIT
DEC 1ST SQUISHY
DEC 8TH LEPERCON
DEC 15TH HARE NEEDED
DEC 22ND HARE NEEDED
DEC 29TH HARE NEEDED
JAN 5TH HARE NEEDED
JAN 12TH HARE NEEDED